Andrew Walker QC cuts an equable figure. Yet, like many barristers, he is increasingly exasperated by what seems like a concerted effort to undermine the non-negotiable traditions that underpin the bar's success – and its longevity.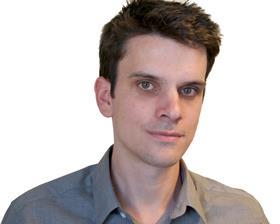 Defending the bar's modus operandi is likely to define its new chair's year in office, much as it defined those of his recent predecessors.
When contemplating the bar's venerable self-employed chambers model, one is put in mind of the commentator and academic Richard Hoggart's famous observation about the British: 'Each decade we shiftily declare we have buried class; each decade the coffin stays empty.'
Speaking to the Gazette last week, Walker said: 'In answer to people who say the chambers model is old-fashioned, I'd say it's clearly remained strong and remained strong for a reason.
'If you have two professions, with one focused on advocacy, you want and need a structure to identify that advocate. The moment you do anything corporate you take away a huge part of that because of potential conflicts. There's no easy way around that and it's why the chambers model has remained the model of choice.'
Walker accepts the need for chambers to adapt to more modern business methods, such as getting better at marketing. 'Of course, there is a need to increase market penetration, get more visibility and push the identity, but we are still not law firms. We compete against each other. In fact, the person you want to lose against least is a chambers colleague.'
He added: 'The bar remains the repository of where most expertise in advocacy is and the option to be able to choose the specific advocate rather than the firm is crucial.'
Confidence in the chambers model is underlined by the singular lack of interest at the bar in Bar Standards Board-regulated (BSB) alternative business structures. A handful have come into being since the BSB began authorising ABSs last year, but the numbers do not point to a significant shift in how the profession operates.
ABSs were something the board 'felt it was required to enable' rather than a response to a surge of lawyers keen to restructure their businesses, Walker stresses.
He adds: 'It comes back to advocacy being a personal choice. You don't instruct a set of chambers, you instruct the advocate. You can't do that in an ABS without there being all sorts of problems. I think the BSB has accepted that people prefer the chambers model. The structure [for ABSs] is there, but if no one is taking it up it raises questions why. It strikes me there are good reasons for not taking it up.'
Walker's regulator may prove less laissez-faire in respect of mooted reforms where the stakes are rather higher. Plans to re-evaluate the role of the Inns of Court, and to require barristers to publish prices (as the SRA is seeking to require of solicitors) have been greeted with alarm.
The Bar Council's objections were outlined this month in strongly worded responses to BSB proposals on Future Bar Training and implementing the Competition and Markets Authority's (CMA) recommendations on transparency.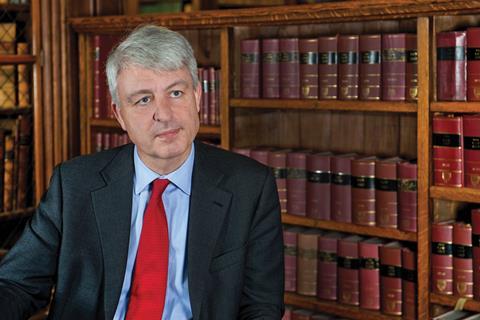 On training, the BSB asked whether the functions of the Inns of Court, which include calling new barristers to the bar and supervising students' conduct, 'remain appropriate'. Under one option, the BSB suggested non-members could be made eligible for call.
The Bar Council is adamant membership should be mandatory for all: 'We believe that most barristers share a culture of adherence to high standards of behaviour and professional ethics, not because they are fearful of punishment if they do not behave properly, but because they share a belief that there is a moral imperative to uphold high professional standards.
'It does not matter whether you are the child of a judge, or have never met a barrister before in your life: you can join an inn and you will have the same opportunity to meet barristers and judges, as well as to meet your own peer group. We do not believe that the benefits provided by inn membership could be effectively replicated by any other institution.'
The bar also rejects a proposal that the BSB take over from the inns responsibility for student conduct: 'The inns have a depth and breadth of experience of dealing with student conduct issues that no other body, including the BSB, could easily match or better.'
On transparency, the bar has 'significant concerns' over proposals to require chambers to publish prices and data on complaints. The BSB's plans 'do not reflect the CMA's intentions, or apply them to the specific position of the bar', it insists.
The bar warns of a need to avoid creating a 'taxi-meter approach to billing' in which barristers are 'driven towards standardised rates in a way which reduces, rather than enhances, competition'. Some have suggested barristers could get embroiled in a supermarket-style 'price war', with solicitors demanding barristers match rates quoted on other chambers' websites.
'Every case is different, and indeed the adaptability of barristers' services is one of the key ingredients in their economy,' says the Bar Council. 'It may therefore be impossible to give information in advance about what specific charging models will actually be available.'
All these reforms pose serious challenges to the bar's way of working. But one development is an existential threat to the bar itself, which is why Walker has placed it at the top of his own agenda – the shortage of junior barristers.
Walker's inaugural address as chair referred to the dwindling number of juniors and the struggle to retain talented people.
'We have now reached the point at which the number up to five years' call is back to where it was when I was called, 26 years ago,' he warned.
How then, does the bar go about convincing people that this is a career worth not only pursuing, but sticking with?
'We need to make practice more attractive when people first get in,' he said. Walker adds that this starts with supporting changes to training methods, but also includes reducing the burden on practitioners – including being ready to respond to the latest changes to the Advocates' Graduated Fee Scheme – combating poor listing practices and pushing for an alternative to the plan for flexible operating hours in the courts.
Walker concludes: 'It's not just about diminishing fees. It's the burdens being placed on people. We are increasingly seeing barristers having to do more work without any extra money. If you are doing twice the work for the same money you are effectively being paid half. This is not sustainable and it can't go on.'