Judicial diversity, or the lack thereof, is back in the headlines after Justice, an influential thinktank, lambasted the lack of progress in the three years since it recommended 'targets with teeth'.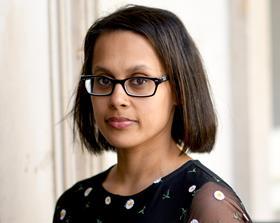 Andrea Coomber, director of Justice, says the senior judiciary continues to be dominated by white men from the independent bar: 'We are continually assured that change is right around the corner and yet the homogeneity of appointments to the key feeder roles of recorder and deputy High Court judge give little reason for optimism.'
Justice repeats its call for targets. And a glaring issue is the lack of solicitors on the senior bench.
Across legal practice, solicitors outnumber barristers nine to one. However, latest statistics show that solicitors are less represented among the judiciary than they were four years ago and currently represent roughly a third of all judges.
Only four sitting High Court judges are solicitors. Sir Gary Hickinbottom is the only solicitor judge in the Court of Appeal. No solicitors currently sit in the Supreme Court.
Despite there being more solicitors in the High Court than ever before, Justice says the decline in overall numbers of non-barrister judges is due partly to the high proportion of solicitor judges who leave the judiciary. In 2018/19, more non-barristers left the courts than joined. 'We are unaware of any explanation for why non-barrister judges would leave the judiciary and how this might be correlated with different leaving patterns of other groups. This requires examination.'
In 2018/19, solicitors made up 55% of applicants. However, in most legal exercises barristers are more likely to be recommended for appointment. Justice says solicitors are struggling to get appointed to two 'key feeder roles' to senior appointments: recorder and deputy High Court judge.
In 2017/2018, solicitors represented 28% of applicants to be a recorder but 4% of recommendations (7% in 2018/19). Currently, only 6% of sitting recorders are solicitors. Of the 24 deputy High Court judges announced in November, six were solicitors. (Justice says the result is encouraging, but notes that all six were white male partners at big City firms.)
It is unclear whether a solicitor's experience in a complicated transaction would ever be preferred to the experience of a barrister appearing in the Supreme Court

Increasing Judicial Diversity: An Update – Justice report
Law Society president Simon Davis says Chancery Lane and its Solicitor Judges Division are determined to lead efforts to increase the number of solicitor judges. 'We work closely with stakeholders including the Judicial Appointments Commission and the judiciary as well as with our members, to understand better the challenges faced by aspiring solicitor judges, and to support solicitors in preparation for the application process.'
The Justice report and member feedback, he says, 'suggests that the application process and selection materials might not properly weigh the legal experiences and skills which solicitors would typically possess'. Sarah Austin, a solicitor member of the Law Society Council, was recently nominated to the JAC Advisory Group – which, Davis says, 'aims to ensure that the content of selection materials is not inadvertently advantageous to candidates from a particular legal background'.
The president says a challenge solicitors face is lack of familiarity with the application process, the preparation required and with members of the judiciary. The Society is trying to help by providing networking and support to aspiring and sitting solicitor judges, facilitating shadowing opportunities, delivering judge-led workshops of the Pre-Application Judicial Education Programme, and running workshops to enhance application and interview performance.
Justice urges 'targeted outreach', including using headhunters, to identify and pursue applications from strong solicitor candidates. Further examination of the competition exercises is required – where are solicitors dropping out and why? Justice says a 'fundamental challenge' is that the JAC exercises are a competition: 'It is unclear whether a solicitor's experience in a complicated transaction would ever be preferred to the experience of a barrister appearing in the Supreme Court or Court of Appeal.'
The lord chief justice has said his scepticism about targets extends to principled opposition to quotas: 'They are not compatible with appointment on merit nor, ultimately, in sustaining public confidence in the judiciary.' Until the statistics back the judiciary's efforts to improve diversity, the rest of the profession will remain sceptical about progress.