HM Courts & Tribunals Service chief executive Susan Acland-Hood could remain at the Department for Education for longer than expected.
The government today announced that Jonathan Slater, permanent secretary at the DfE, will stand down on 1 September. Acland-Hood, who was appointed interim second permanent secretary last Friday, will take over as acting permanent secretary.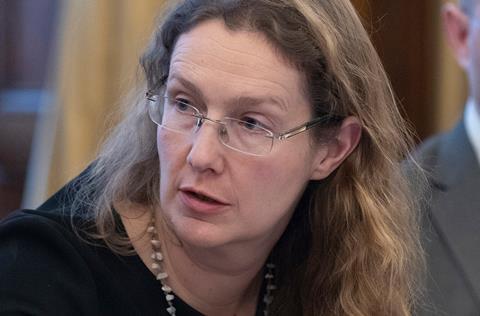 Permanent secretaries are the most senior civil servants in the department and are responsible for the day-to-day running of the department, including the budget.
A statement issued by the Cabinet Office and Department for Education said: 'The prime minister has concluded that there is a need for fresh official leadership at the Department for Education. Jonathan Slater has therefore agreed that he will stand down on 1 September, in advance of the end of his tenure in spring 2021.
'Susan Acland-Hood, currently interim second permanent secretary, will take over as Acting Permanent Secretary. A permanent successor to replace Jonathan Slater will be appointed in the coming weeks.'
Acland-Hood's sojourn to education was meant to be for only six weeks. She was brought in to support the DfE's response to exam results. HMCTS deputy chief executive Kevin Sadler is currently leading the courts and tribunals team.
The Gazette asked the Ministry of Justice whether Acland-Hood will remain at the DfE longer than expected in light of her new role and was told that it is still six weeks at the moment.