HM Courts & Tribunals has announced that its chief executive is temporarily heading to the Department for Education. Susan Acland-Hood has been appointed second permanent secretary at the DfE in news that has taken the profession by surprise.
Acland-Hood joined HMCTS as chief executive in November 2016, immediately tasked with taking charge of the government's £1bn courts modernisation programme and managing the closure of dozens of courts. The past few months have been spent trying to keep the courts running during the Covid-19 pandemic. In recent weeks she has appeared before parliamentary select committees and participated in Q&A sessions with the Law Society and Bar Council to explain HMCTS's coronavirus recovery plan, including the controversial decison to extend court operating hours.
On hearing the news, the Criminal Bar Association tweeted: 'Erm... crisis in the courts anyone.'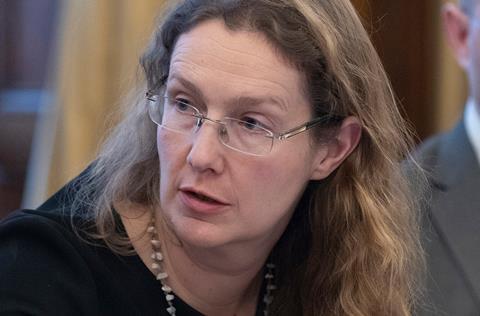 Acland-Hood's new role marks a return to the DfE, where she spent two years as director of education funding. She has reportedly been brought in to support the department's response to exam results.
HMCTS deputy chief executive Kevin Sadler will be acting CEO for the next six weeks. He was previously chief executive of the Tribunals Service and has worked in the Department of Social Security, Cabinet Office and Department of Work and Pensions. During his time at the Department for Constitutional Affairs, he oversaw change and restructuring across the former department and ran the project to create the Ministry of Justice.