The president of the Supreme Court has denounced proposals to alter the name and structure of the UK's highest court, saying such changes 'would be widely perceived as an act of spite'.
Appearing before the House of Lords constitution committee, Lord Reed of Allermuir said changing the name of the Supreme Court would be a 'deliberate downgrading and undermining of the most prestigious common law court in the world'.
'I saw somebody wanted to call us the Upper Court of Appeal…Internationally, if that change were made, people would think "what on earth is Britain playing at, downgrading its top court". It would not be good for our international reputation,' he said.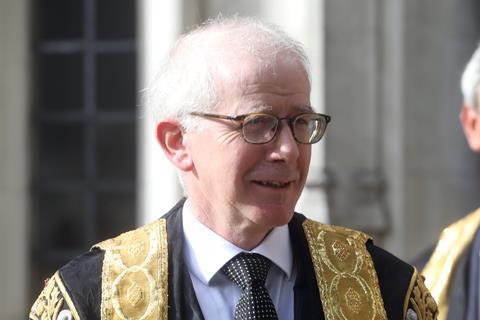 Lord Reed added that there is nothing new or unusual in the UK about the title of Supreme Court. 'The idea that seems to lie behind this proposal — that calling a court a "supreme court" results in its behaving like the American one — is simply idiotic. The reason for the politicisation of the US Supreme Court is that its members are appointed politically. The judges of the UK Supreme Court are not.'
Lord Reed also dismissed proposals to use 'ad hoc assemblages' of judges rather than a permanent body of 12 judges, describing the measure as an 'own goal'.
During the annual evidence session, the constitution committee also quizzed Lord Reed - together with deputy president Lord Hodge - about the Supreme Court's use of technology during lockdown. Lord Reed said the court is 'keen to carry on' using electronic bundles and identified significant benefits in holding meetings, events and public outreach programmes remotely.
However, he said physical core hearings are more effective than virtual ones. 'We do want to revert to physical hearings in Supreme Court as soon as we can because they do work better. Counsel find they work better and so do we because the whole experience is much more spontaneous and interactive than it becomes online.'
This article is now closed to comment.