The International Bar Association has condemned the arrest and pre-trial detention of Russian lawyer Dmitry Talantov, president of the Bar Association of the Republic of Udmurtia, following comments he posted on Facebook criticising Russia's invasion of Ukraine. Talantov is charged with the dissemination of 'deliberately false information' under a new Russian law: Article 207.3 of the Russian Criminal Code, which covers – 'Public dissemination of knowingly false information about use of the Russian armed forces abroad and execution by the Russian government bodies of their powers, committed with motives of enmity or hatred.'
On 19 August, the Cheryomushki Court of Moscow extended the detention of Talantov to at least 23 September. Talantov has been detained since being arrested on 28 June. The IBA said it is reported that Talantov did not have access to his lawyer during questioning, that law enforcement officers carried out searches of four premises linked to him including his dwellings and the Udmurtia Bar Association's office, and that during the search documents and data storage devices that contain information subject to attorney-client privilege were confiscated.
IBA president Sternford Moyo commented: 'The arrest and prolonged detention of Mr Talantov is an example of the authorities in Russia disregarding the country's constitution. Article 29 of the Constitution of the Russian Federation guarantees freedom of thought and speech to everyone. It contains the right to freely seek, receive, transmit, produce and disseminate information in any legal way. Under the constitution, freedom of the media is guaranteed, and censorship is prohibited. However, the reality is very different. The introduction of the new law under which Mr Talantov has been charged can only be viewed as an attempt by Russia's authorities to undermine the constitution with the objective of silencing dissent and controlling the thinking of the Russian people.'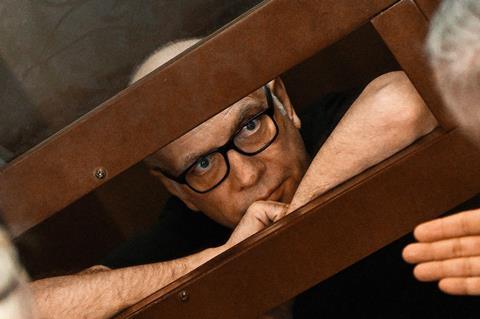 This article is now closed for comment.