Campaigners fighting to preserve justice provision in their city have claimed victory after a compromise agreement was reached with justice officials. Family and civil law proceedings will continue in Chichester at a district council building and provide for 100 days of judicial sitting days each year. Two judges will sit simultaneously at the makeshift court.
The existing court building – which was one of 86 earmarked for closure as long ago as February 2016 – will remain open for several months while alternative arrangements are tested.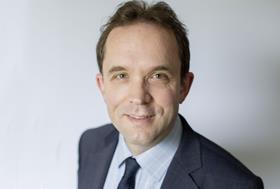 Edward Cooke, a Chichester family lawyer and mediator and spokesperson for family law network Resolution, led the campaign to at least retain court provision in the city, and said he was delighted with the decision of HM Courts and Tribunal Service. 'We have fought long and hard to keep justice provision in Chichester,' said Cooke. 'Many people thought it was not a battle we could win, but we are thrilled the government has accepted our arguments and essential court provision will be retained in Chichester for civil and family law cases.'
The alternative venue will host possession hearings and some personal injury and small claims cases. In family law, cases to be heard will include cases involving child arrangements on separation and divorce, financial issues and some injunction cases.
The new provision is significantly less than the 240 sitting days currently available at the combined court. Although the Crown court will move, there is provision for video link evidence at Chichester police station.
While the MoJ has closed around 200 courts in the past eight years, there are likely to be further cuts as the details emerge of the courts modernisation programme. Cooke said the Chichester campaign, which highlighted the dearth of alternative options but remained open to alternative venues nearby, should be a blueprint for people trying to fight future battles.
'We were told many times in the process by many people that we had no hope of keeping any justice facilities in Chichester,' he added. 'We even had to send a pre-action letter threatening a judicial review of the Ministry of Justice to get the government to think again. Ultimately, however, we have been successful through a combination of perseverance, excellent support and refusing to give up.'
A spokesperson for HMCTS said: 'We have worked closely with local leaders, listened to their concerns and are pleased that we have been able to find an alternative venue for court hearings in Chichester as a result.
'The changes in Chichester are a part of our wider court reforms which will make services easier to use and better value for taxpayers.'