A lawyer cleared of misconduct by the tribunal has demanded that the SRA pays the costs she incurred defending herself.
Liz Ellen today applied to the Solicitors Disciplinary Tribunal for it to make an order that the regulator pays her costs of £534, 631. The default position at the end of an SDT case is that the respondent - even if successful - pays their own costs unless the SRA has been proved to have acted unreasonably.
Richard Coleman QC, for Ellen, said the SRA's case had been 'clearly legally and factually flawed' and that the tribunal should order that she is awarded her costs on the indemnity basis.
In October, Ellen was cleared of allegations that she was responsible for using her firm's client account to pay third parties involved in football transfers between 2011 and 2015. Her former firm, Mishcon de Reya, was fined £25,000 for failing to prevent the payments being made.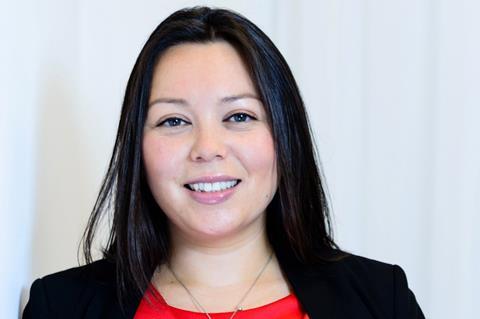 The tribunal said Ellen, now director of specialist firm Livida Sport, was a 'relatively junior solicitor' at the time of the payments and had no power to authorise them.
Coleman told the tribunal today that there had been no public interest in pursuing disciplinary proceedings against Ellen, especially given that no action was taken against the matter partner in charge of the payments or 11 of the other partners who authorised them.
He said: 'The SRA was acting inconsistently and unfairly in singling out Miss Ellen, the junior solicitor with no control over the client account, as the individual against whom it would bring disciplinary proceedings.'
Coleman also noted that his client had offered to settle matters before the hearing on the basis that allegations were dropped but she would cover her own costs. This offer was rejected by the regulator.
All parties agree the costs will be subject to detailed assessment before a master of the senior courts, given the scale and the length of hearing. It is not known what the SRA's costs are for these proceedings.
Responding for the SRA, James Ramsden QC said it was reasonable and in the public interest to test Ellen's culpability, and nothing was submitted to undermine that.
'It was entirely coherent and consistent with the public interest,' he said. 'Whilst there were 12 partners who from time to time authorised the payments that this tribunal found did breach the prohibition on banking facilities, there was just one fee earner who was the common denominator in each. The decision to prosecute that common denominator was plainly a reasonable one and the fact it has failed does not make it unreasonable.'
The hearing continues.
This article is now closed for comment.