The alarmingly high number of women and children supported by domestic abuse charities 'barely scratches the surface', the Court of Appeal has been told on the last day of a groundbreaking case that is expected to result in fresh guidance being issued to family judges.
Over the course of three days last week, Sir Andrew McFarlane, president of the family division, Lady Justice King and Lord Justice Holroyde heard four linked appeals related to family proceedings involving the welfare of children.
On the third and final day, the appeal court heard submissions from counsel for multiple interveners in the case.
Barbara Mills QC represented Rights of Women, Women's Aid, Welsh Women's Aid and Rape Crisis England and Wales.
Mills told the court that Women's Aid Federation of England supported an estimated 11,489 women and 13,787 children with refugee services in 2018/19; while 156,169 women and 187,403 children were assisted with community-based services. Mills said both sets of figures were 'scratching the surface' and almost half were also receiving assistance and support with child contact issues in the family justice system.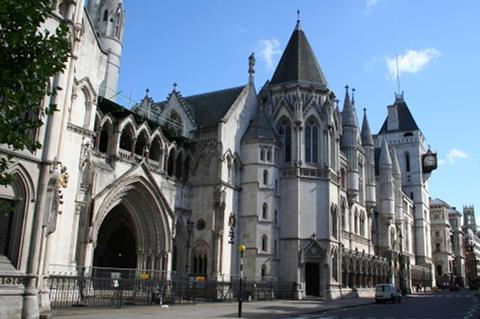 From 1 December 2019 to 30 November 2020, Rights of Women delivered advice to over 1,100 callers; 55% of calls were related to private law matters. Rape Crisis England and Wales supported 66,000 individuals in the year ending 31 March 2020. Welsh Women's Aid provided support services to 21,000 people.
Of the mothers bringing the linked appeals, Mills said: 'They would have come to the family court hoping that they and their children will be protected from what they say they have suffered. When one looks at the judgments, my clients would say what these women faced was belittling, disbelieved, dismissed and, sadly on occasions, being threatened. I do not shy away from that last word.'
On the importance of language when dealing with domestic abuse allegations, Mills told the court that the phrase 'lived experience' would be preferable to words such as 'story' or 'narrative'.
On allegations of coercive and controlling behaviour, Mills said: 'The mischief that we are looking out for, that the court should be looking out for on coercive and controlling behaviour, is the power dynamic, the patterns of behaviour and the impact on the victim. Because that is not properly understood by the court.'
Sarah Morgan QC, for Families Need Fathers, spoke about the power of language in her submissions. 'The word "parent" has seldom been heard at this hearing in the last two days. There remains a rather gendered flavour to the debate... It needs to be recognised that often victims of domestic abuse are indeed mothers of those children. But sometimes they are not. Often, perpetrators of domestic abuse, of coercive control, are the children's fathers, but sometimes they are not,' she said.
At the end of the third and final day, McFarlane said the court was reserving judgment.
This article is now closed for comment.