A former case worker with the Crown Prosecution Service has been awarded £30,000 after an employment tribunal found he was victimised over scrutiny of timesheets.
Mark Sutcliffe had been successful in his claim after the officer investigating a grievance he had raised embarked on an examination of his output over a three-month period without his knowledge.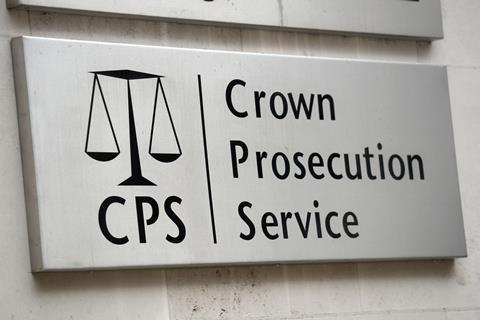 The victimisation claim succeeded at Manchester Employment Tribunal almost two years ago but the remedy hearing was delayed while the CPS unsuccessfully appealed.
The tribunal heard that Sutcliffe had been employed by the CPS from 2001 until his dismissal with effect from July 2018. He had no previous disciplinary history prior to the action taken by the investigating officer.
Sutcliffe brought a grievance in 2017 that included an allegation of unlawful discrimination, which had followed a conversation with his line manager on a 'smart' day working from home where she was concerned he might have been undertaking childcare at a time when he was supposed to be working. The line manager then restricted his duties when smart working to ones which would show up on the audit trail, and told him he could not take Flexi credits for attending a medical appointment with his son.
Sutcliffe accused his line manager of bullying, harassment and discrimination against him as the carer of a disabled child, after which the investigator decided to look through his timesheets, described to the tribunal as a 'trawl'. The judge had described this approach in his reserved judgment as 'unusual'.
Employment Judge Slater awarded £15,000 for personal injury on the basis that it had a high impact on Sutcliffe's ability to cope with life, education and work. It also had a moderate impact on his relationships with family and friends. A further £15,000 was awarded for injury to feelings.
'He had never had any disciplinary action taken against him in his lengthy career,' said the judge. 'The recommendation of a disciplinary investigation against him caused him to feel as if he was falling off a cliff edge.'