International firm DLA Piper is thanking staff for their work during the pandemic with either a week's pay or additional holiday.
Simon Levine, global co-chief executive, said the firm's employees had been exceptional throughout the pandemic. 'Their fortitude, supportiveness and collaboration with colleagues, clients and our communities has been remarkable. The extra week's pay or holiday is just one small way of us saying thank you to them for everything they have achieved in such a challenging year,' he added.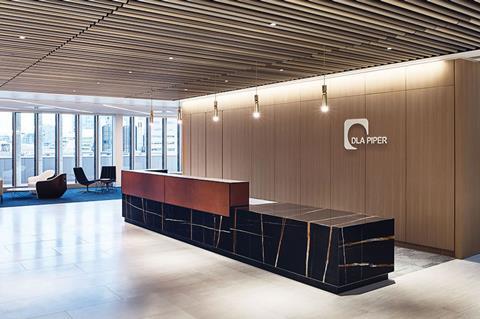 The 'one-week thank you' will be given to all fee-earners and business services professionals at DLA Piper International.
The firm said the choice between one week's pay or an extra week's holiday is in addition to pay reviews and bonus awards that will go ahead over the next few months as per DLA's normal reward cycle.
DLA is the latest in a line of City firms to reward staff for their Covid-related efforts.
Ashurst has doubled the size of its bonus pool and is handing out £1,000 rewards to staff after praising staff for their 'extraordinary contributions to the business, their teams and our clients during a challenging year with significant market disruption'.
Fee-earners and support staff at Allen & Overy will receive a one-off bonus this month equivalent to 5% of their annual salary. A spokesperson said: 'The bonus is in recognition of their hard work and contributions in very challenging circumstance over the last 12 months. This bonus will be in addition to the usual performance bonus and salary review process that will continue as planned.'