Efforts to reduce the cost of negligence claims to the NHS will be futile without wider reform of the process, lawyers have warned.
The Association of Personal Injury Lawyers today questioned the government's plans to set fixed fees for clinical negligence claims and insisted they will do little to cut spending.
Meanwhile, the Law Society emphasised that injured people must be able to get the advice they need to secure justice. Chancery Lane warned that those most affected by the proposals would be the vulnerable - such as the elderly and people who are disabled - whose cases can be complex but not necessarily the highest in value.
The bodies were responding to the Department of Health consultation on introducing fixed fees for claims worth up to £25,000, with the consultation closing today.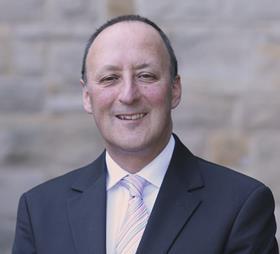 APIL president Neil Sugarman (pictured) likened the DoH, as the defendant in these claims, to a 'criminal dictating the length of his sentence'. He stressed that fixing costs did little to alleviate problems that cause costs to rise, including long waiting times for the recovery of medical records and 'arduous' expert reports.
Sugarman said: 'It is pointless to impose fixed costs for clinical negligence work without fixing the process first. A fixed, predictable claims process needs to be developed, rather than imposing fixed costs on the existing, dysfunctional system.'
APIL proposed fixed costs should apply where only defendants admit liability in the letter of response. This should follow the claimant submitting an abbreviated expert report early on in the process so NHS trusts can decide whether to make an offer to settle.
It also wants cases of fatalities, cases where claimants have a short life expectancy, claims which include an allegation of breach of the Human Rights Act, and cases in which there are multiple litigants, to be exempt from the fixed costs regime.
Claimant firm Hodge Jones & Allen said the government's consultation is based on 'inaccurate cost estimates, fanciful time analysis and flawed logic'. It pointed to the DoH suggesting expert evidence in cases worth up to £25,000 can be obtained for under £1,200 and that particulars of claim in complex cases can be drafted by junior fee earners.
The firm said the proposals were premature, coming so soon after the civil justice reforms of the Legal Aid, Sentencing and Punishment of Offenders Act, and the ongoing inquiry by the National Audit Office into spending by the NHS Litigation Authority (now rebranded as NHS Resolution).
The Law Society, which has lobbied hard on the proposals, welcomed the reduction in the proposed threshold to £25k from £250k. But Chancery Lane said complex claims should be excluded and the fixed costs payable should enable expert clinical negligence solicitors to undertake even low-value cases. 'If not, patients won't be able to get the legal advice they need,' it said.
The Society added: 'A fixed recoverable costs scheme could work in simple low-value cases if there is an accompanying fixed process. We believe that it will be key to set clear expectations for parties' conduct and develop a streamlined regime that maintains equality for both sides.'
Meanwhile, defence organisation the Medical Protection Society, which has argued for fixed fees to apply to cases worth £250,000, says the public backs efforts to curb NHS spending on legal costs.
According to a YouGov survey of 2,000 adults, 82% of people do not agree lawyers should receive more in legal fees than victims receive in compensation, and 81% support fixed costs for lawyers.