The ruler of Dubai's litigation against his ex-wife through his 'very substantial and most expert legal team' was a manifestation of his 'desire to coerce and control her', the president of the family division has said.
Sheikh Mohammed bin Rashid Al Maktoum 'has consistently displayed coercive and controlling behaviour with respect to those members of his family who he regards as behaving contrary to his will', Sir Andrew McFarlane said in a ruling published today.
The 72-year-old was previously found to have 'ordered and orchestrated' the abduction and forced return of his daughters Shamsa and Latifa to Dubai in 2000 and 2018 respectively.
He was also previously found to have tasked his 'servants or agents' to use spyware to hack the mobile phones of his ex-wife Princess Haya Bint Al Hussein of Jordan, 47, and her solicitors Baroness Shackleton and Nicholas Manners, from London firm Payne Hicks Beach.
In a ruling which may be the final chapter in the long-running litigation, McFarlane decided that Princess Haya – who he said had been abused by Sheikh Mohammed to 'a high, indeed exorbitant, degree' – should have sole responsibility for their two children's medical care and schooling.
'His Highness' behaviour towards the mother, in each of its separate manifestations, whether by threats, poems, coordinating press reports, covertly arranging to purchase property immediately overlooking hers, phone-hacking or in the conduct of this litigation, has been abusive to a high, indeed exorbitant, degree,' the judge said.
McFarlane also said that Sheikh Mohammed acted 'remorselessly' against his former wife since she left Dubai in 2019. 'Given his immense power and wealth, the potential for the father, and those in Dubai who do his bidding, to act remorselessly against the interests of the mother has been proved during these proceedings in three entirely separate contexts,' he said.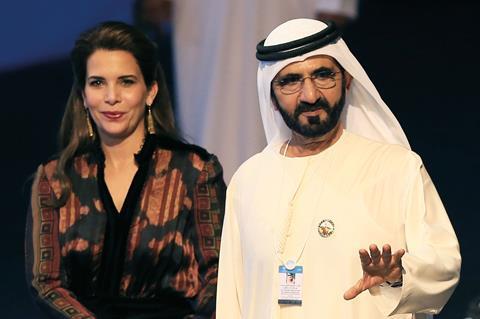 'In addition the manner in which the mother has had to face a very substantial and most expert legal team, who have been instructed to contest these matters in every legitimate manner, both at first instance and on appeal, over two and a half years, is in itself a manifestation of the same desire to coerce and control her.'
Sheikh Mohammed is represented by John Kelly of Harbottle & Lewis, recently named in parliament by Conservative MP Bob Seely as one of a number of 'amoral lawyers' who act for Russian oligarchs and 'offer a form of legalised intimidation'. Kelly has been approached for comment.
In a statement, Princess Haya thanked Shackleton, who she said has 'worked to protect us night and day for three long, hard years', and the 'wonderful team at Payne Hicks Beach' and counsel who represented her.
'The hours, energy and sheer human determination you showed were completely inspiring,' she said. 'I know that you put your own lives on hold for three years in order to protect ours. I will never be able to thank you enough.'
A statement issued on behalf of His Highness Sheikh Mohammed bin Rashid Al Maktoum said: 'Sheikh Mohammed wishes to make clear that:
'He loves his children and cherishes their love for him. He has always cared and provided for them, and always will. He maintains his denial of the allegations made in these contentious proceedings, and asks that the media respect the privacy of his children and do not intrude into their lives.