A former City solicitor has been appointed the government's legal chief on a temporary basis two months after the previous incumbent quit reportedly over the internal market bill.
Peter Fish CB, who began his legal career at Wilde-Sapte, has been appointed interim treasury solicitor and permanent secretary of the Government Legal Department. The GLD is the largest provider of legal services across the government with more than 2,500 employees, including over 2,000 solicitors and barristers.
Fish moved to the public sector in 1994, becoming head of the company and commercial team at the Law Commission. In 2005 he was appointed director at the Cabinet Office and central advisory division at the Treasury Solicitor's Department. He was director general of the Attorney General's Office between 2009 and 2012. He became deputy treasury solicitor in 2012. He has served as a Home Office legal adviser and director general of the Government Legal Department since 2014.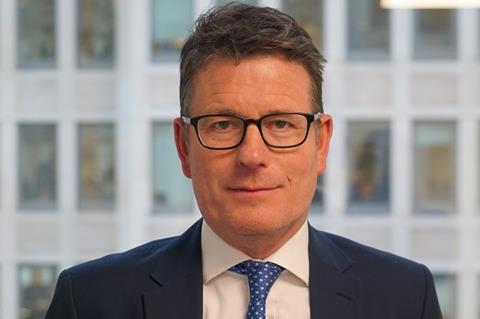 He was made a Companion of the Order of the Bath for legal services to government in the 2017 New Year's Honours list.
Fish said: 'It is a huge privilege to be appointed as interim treasury solicitor and permanent secretary of the Government Legal Department. GLD is a fantastic department and everyday in GLD I am impressed by the fantastic breadth of our work and the professionalism, dedication and calibre of our people. I am committed to continuing to deliver high quality, trusted legal services for government on some of the most important issues of the day.'
His predecessor Sir Jonathan Jones announced his resignation as the government's legal chief in September but officially ceased to be treasury solicitor and permanent secretary yesterday.
The government has begun the search for a permanent replacement, offering a salary between £162,500 and £180,000, 30 days' paid annual leave and a privilege day on top of public holidays.
The successful candidate will have to demonstrate an ability 'to secure the confidence of ministers through the provision of sound legal advice, often under extreme time pressure, on the widest range of complex legal issues'. The deadline for applications is 9am on Monday.