A Midlands firm has escaped being held liable for damages despite a court finding that it failed to provide adequate advice to a motor dealer.
Claimant James Brearley and related business associates brought professional negligence proceedings against Higgs & Sons after missing the opportunity to develop a dealership in Wolverhampton. The claimants alleged this lost chance was as a result of Higgs' negligent advice, but the firm denied acting negligently and disputed the scope of the retainer.
Following a 19-day trial in the High Court, Mrs Justice Falk ruled in Brearley v Higgs & Sons (a firm) that there had been a breach of duty by Higgs in failing to provide adequate advice on two occasions.
But the claimants had not established their case as to what Brearley would have done had he received competent advice. They also had not demonstrated that there would have been a substantial chance of pursuing what the judgment called the 'Wolverhampton opportunity'. The claim was therefore dismissed.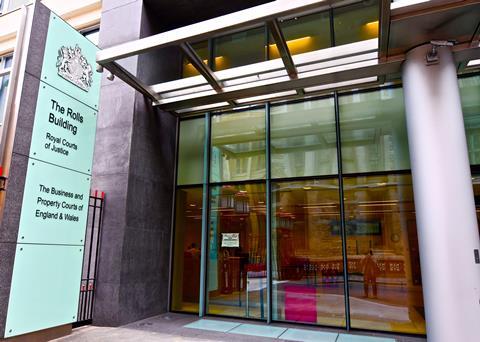 Over a judgment running to almost 500 paragraphs, the judge outlined how Brearley had been with a dealership group until 2015 when he left to pursue a new venture along with a property developer.
Brearley then received a 'cease and desist' letter from his old employers threatening proceedings unless he stopped pursuing the Wolverhampton opportunity. He alleged that Higgs had failed to advise that his duties to the dealership group could prevent him from pursuing his plans.
The judge concluded that the partner dealing with Brearley should have done more in a call in to convey to him the potential extent of the legal risks he was running. Although the firm had not been properly briefed about Brearley's activities, there was enough information for a risk to be identified. The judge also stated that Higgs should have done more at a subsequent meeting to point out potential risks.
But the judge also concluded that the breach of duty made no difference to the possibility of pursuing the Wolverhampton opportunity: Brearley had given clear instructions to be 'as robust as possible' because he wanted to play for time, and any negative advice would not have changed his position.