A specialist debt recovery firm did not validly serve a claim on an employer review website in a bid to find out the identity of an apparent former employee who called its working environment 'toxic', the High Court has ruled.
BW Legal Services, which is based in Leeds, applied for a Norwich Pharmacal order against the Glassdoor website over two negative reviews, one of which criticised its alleged 'military-style environment' and another that said: 'The job is so dull you'll fall asleep at your desk.'
The firm – which the court heard has a rating of 4.9 out of 5 based on 59 reviews – tried to bring the claim through a London-based company within the Glassdoor group, Glassdoor Global Limited (GGL), and an order was granted on the papers in November.
But, when the application bundle was delivered to GGL's offices that month, US-based Glassdoor Inc gave notice that it intended to dispute the High Court's jurisdiction on the basis that an application for Norwich Pharmacal relief cannot be served out of the jurisdiction.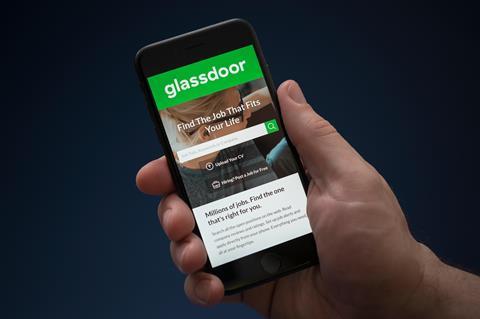 Glassdoor Inc argued that valid service had not been effected and that, even if it had, its terms of use granted exclusive jurisdiction over any proceedings against it to the courts in California.
In a judgment on Friday, Mr Justice Jay ruled that the High Court has no jurisdiction to hear BW Legal Services' claim as Glassdoor Inc's business 'is not carried on from GGL's offices in the City of London' and GGL's business is 'legally separate'.
'It is true that this defendant does not wish to be sued in England and Wales in relation to whatever may be placed on the website it owns and manages, or facilitate such suit by comporting itself in such a way that GGL may properly be served, but the fact remains that it can achieve this objective via its terms of use,' the judge said. 'Ultimately, it is up to the defendant how it chooses to arrange its affairs here.'
He also held that the firm was bound by Glassdoor's terms of use requiring 'any and all claims' to be governed by Californian law, which the judge said 'covers a claim for Norwich Pharmacal relief'.
Jay added that he would 'probably' have concluded that BW Legal Services had not proved it had suffered serious financial loss, noting that 'prospective employees would understand that [the reviews] were largely based on matters of opinion and perception'.
This article is now closed for comment.