The Law Society has once again urged the government to avoid extending court hours to reduce the justice backlog after four more Nightingale courts opened this week.
Hertfordshire Development Centre will hear civil work from Luton and Watford county courts. Middlesbrough Town Hall will hear civil work from Middlesbrough County Court. Swansea Civic Centre will hear crime work from Swansea Crown Court. Telford Annex will hear civil and family work, serving as an annex of Telford Justice Centre.
East Pallant House in Chichester began hearing civil and family work from Worthing county and family courts on 20 July. Prospero House in London began hearing non-custodial crime work from Southwark Crown Court on 3 August.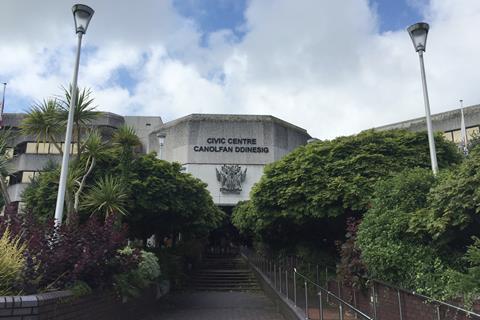 The remaining four of the 10 Nightingale courts unveiled last month that have yet to open include the Ministry of Justice's London headquarters.
The Law Society said it was pleased to see more courts open. However, Simon Davis, president, said: 'We believe the government can avoid extended hours and build court capacity to clear the backlog by efficiently using unused public buildings – including court buildings which have been closed but have remained unsold – as Nightingale courts.'
The profession has been near unanimous in its opposition to extended court hours to tackle the justice backlog. Caroline Goodwin QC, chair of the Criminal Bar Association, questioned the need for extended hours when several courts were sitting empty.
Liverpool Crown Court began testing Covid-19 operating hours yesterday, with Hull, Stafford and Snaresbrook expected to follow.
The number of outstanding Crown court cases stood at 43,676 on 26 July. The entire backlog across the magistrates and Crown courts now amounts to more than 560,000.
The Ministry of Justice says it is exploring additional sites that could become Nightingale courts. Goodwin said another 50 Nightingale courtrooms are needed.
Last week the ministry was forced to defend Nightingale court security after the Daily Mail reported that one of its reporters was repeatedly allowed into Prospero House without going through security.