The government has amended its guidance on how much outdoor exercise people can do during coronavirus lockdown after a prominent human rights firm threatened judicial review.
Under the Health Protection (Coronavirus, Restrictions) (England) Regulations 2020 people can leave their home for only specified reasons, including exercise. Bindmans wrote to the government last week saying the limit on outdoor exercise disproportionately affected families with disabilities.
The government confirmed the guidance has been amended. A spokesperson told the Gazette: 'The single most important action we can all take, in fighting coronavirus, is to stay at home in order to save lives, protect the vulnerable and protect the NHS. We understand that this will be more difficult for some, that's why we clarified the guidance regarding the needs of those with specific health conditions such as learning disabilities or autism.'
Its frequently asked questions guidance now includes the question: 'Can I exercise more than once a day if I need to due to a significant health condition?'
The guidance states: 'You can leave your home for medical need. If you (or a person in your care) have a specific health condition that requires you to leave the home to maintain your health - including if that involves travel beyond your local area - then you can do so. This could, for example, include where individuals with learning disabilities or autism require specific exercise in an open space two or three times each day - ideally in line with a care plan agreed with a medical professional.'
Bindmans's Jamie Potter and Emma Varley, and Steve Broach, of 39 Essex Chambers, were representing two families with children on the autistic spectrum disorder.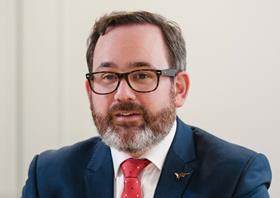 Potter, who is joint head of the public law and human rights team, said: 'We welcome this proportionate and sensible amendment to the government's guidance, which provides much needed clarity both to our clients and other people with health conditions. Given the unprecedented nature of the current circumstances, it is essential that everyone is clear as to what is and what is not permitted.'