A human rights firm has hinted that it will pursue judicial review action over the government's limit on outdoor exercise, saying it disproportionately affects families with disabilities.
Under the Health Protection (Coronavirus, Restrictions) (England) Regulations 2020 people can leave their home for only specified reasons, including exercise. Guidelines in England suggest this should be taken only once a day; in Wales once a day is the law. Bindmans has asked the government to reconsider its policy and says it has sent a letter pursuant to the pre-action protocol for judicial review. The firm says the policy breaches the Human Rights Act and Equality Act.
The firm is representing two families with children on the autistic spectrum disorder. One child is deliberately taken to a quiet location not local to avoid the limit the risk of infection. Bindmans says the policy makes it difficult for families to be able to manage their children's high needs and promote their wellbeing during a time when many disabled people are struggling with reduced support from external agencies.
Jamie Potter, joint head of the public law and human rights team at Bindmans, acknowledged the importance of the social distancing measures, 'but they cannot be used to disproportionately interfere in the rights of those with protected characteristics, particularly those with mental illness, autism or similar conditions that necessitate leaving the house more than once per day'.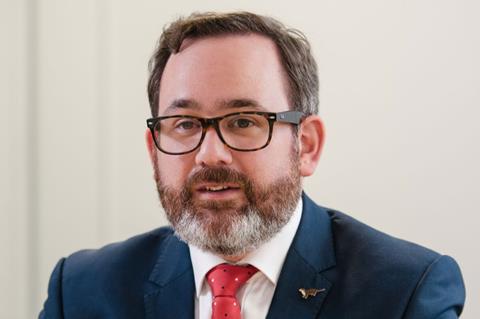 He said: 'Such rights can clearly co-exist with the health measures being put in place and parliament clearly did not think it necessary to impose the once per day restriction arbitrarily introduced by the government. It is essential the government needs to rethink this restrictive policy and allow appropriate flexibility where it is necessary and justified.'
The House of Commons women and equalities committee has begun an inquiry into the 'different and disproportionate' impact that the measures to tackle the coronavirus are having on people with protected characteristics under the Equality Act. The committee has been told that the urgent need to redeploy healthcare and social work professionals to deal with the pandemic may be leaving disabled people vulnerable in other ways. Children with special educational needs may be particularly affected by the school closures.
Caroline Nokes, chair of the committee, said: 'In these extraordinary times, it is as important as ever that the government considers how its actions to tackle the coronavirus impact differently on different communities. Passing emergency legislation at great speed has been essential. Now we need to understand the present and future effect on those who may already be marginalised.'
*The Law Society is keeping the coronavirus situation under review and monitoring the advice it receives from the Foreign & Commonwealth Office and Public Health England.