The government has defended changes to its ban on evictions that housing lawyers fear could leave families homeless as a result of the coronavirus crisis.
Regulations extending the ban until at least 21 February were debated in parliament, at the Fourth Delegated Legislation Committee, yesterday.
Shortly after the legislation was published last month, housing lawyer Giles Peaker pointed out that, unlike the previous regulations, there is no stipulation that rent arrears after 23 March, when the country went into its first lockdown, can not be counted. The Housing Law Practitioners Association called for the 'watered down' ban to be redrafted.
Yesterday, justice minister Alex Chalk MP told the committee that the government revised the rent arrears definition 'to balance the need to continue to protect tenants with the impact of the ongoing restrictions on landlords'.
Chalk said: 'Because of action that the government and courts have taken as a result of the pandemic, we expect that most of the cases that will fall within this exemption will relate to possession claims that began before the six-month stay on possession proceedings began in March 2020. In those cases, landlords may have been waiting for over a year without rent being paid. And it's appropriate that landlords are able to seek possession in those unusual cases.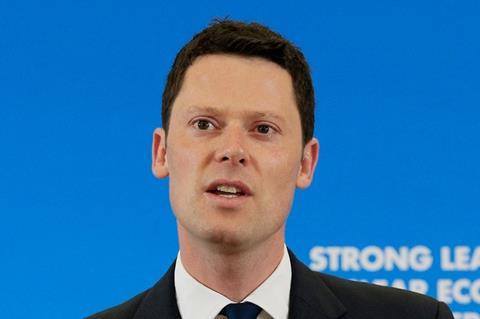 'It's important to ensure that our approach remains proportionate and strikes the right balance between continuing to protect tenants and ensuring that landlords are able to access justice.'
Shadow justice secretary David Lammy MP told the committee that between April and November last year, 207,543 households approached their local council for help with homelessness or the threat of homelessness. Of these, 50,561 were judged to be threatened with homelessness; 70,309 were already homeless.
Lammy said: 'Ministry of Justice statistics show no possession recorded between April and September. But clearly these numbers are hiding the reality on our streets. Most people leave their homes before their case ever gets to court let alone do they wait for a bailiff.
'Why does the minister think it's right to allow tenants to be kicked out for arrears they have built up since the start of the pandemic to lead to evictions? This breaks the housing secretary's promise.'
Lammy called for the ban to be extended on evictions and repossessions. The requirement for landlords to give tenants six months' notice before eviction in all but the most serious cases, which is due to end next month, should be made permanent.
Responding, Chalk said: 'Some landlords prior to this measure might have been in a situation where the tenant is in arrears to the tune of eight months or so but since then had no ability to take possession of their property. Those are vanishingly rare cases but in those rare cases it's appropriate that scope exists.'
Meanwhile, the Gazette has learned that internal guidance was issued to courts in response to the latest lockdown, stating that parties can agree to conduct their substantive hearing remotely, in line with wider efforts to reduce footfall in court.