HM Courts & Tribunals Service has apologised after lawyers and defendants reportedly struggled to connect to court via video-link this week.
Reports emerged on social media on Wednesday that the cloud video platform, which enables hearings to be held by video, was down across the country.
HM Courts & Tribunals Service confirmed that there was an 'intermittent IT issue' yesterday affecting some users but said this was due to a technical fault and was not a security matter.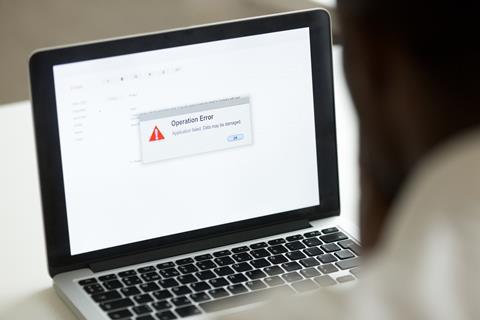 CVP was at normal capacity yesterday and those who could not connect via CVP were able to use other platforms.
A spokesperson said: 'An intermittent IT issue is affecting some users and we are working to resolve it as quickly as possible. While alternative arrangements are in place to ensure hearings can continue, we apologise for any inconvenience.'
CVP has been rolled out to over 150 magistrates' and 70 Crown courts. As of 8 January 2021, there have been over 70,000 hearings via CVP.
Figures published by courts minister Chris Philp show that there were 96,511 remote hearings in June 2020, a figure that fluctuated over the next few months as the number of physical hearings rose. In December 2020, there were 60,453 remote hearings and 67,004 physical hearings.