The inability to find barristers to represent criminal defendants is an example of 'chickens coming home to roost', the lord chief justice has said.
Speaking at the Bar Council's annual conference on Wednesday, Lord Burnett said the pandemic revealed that there is 'no fat in the system'. He said that he had been concerned about 'legal aid solicitors being unable to absorb the sudden increase in work, but I did not foresee that in some parts of the country the Bar would be unable to absorb that sudden increase in work'.
In an apparent reference to the revelation this month that a legal advice clinic had to contact 15 law firms before it found a legal aid provider who could represent a client, Burnett said: 'There are parts of the country where, at 4 o'clock on a Wednesday afternoon, there is a brief in the Crown court the following morning and 15 telephone calls might be made around all the local chambers and nobody can be found to do it and this is chickens coming home to roost.'
'The criminal legal profession, the Bar for sure but also criminal legal aid solicitors, [have] been subject to attrition as a result of, in part, very substantially as a result of the reduction in the real rates of remuneration available and so there was no fat there,' he added.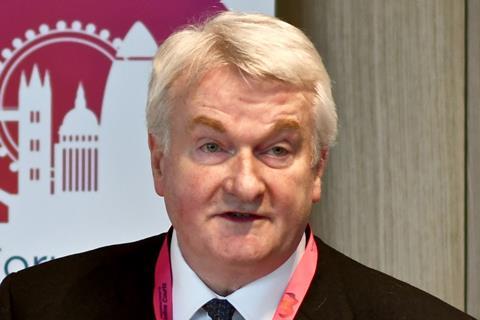 'The first priority of 2022 is to strain every sinew to reduce the outstanding case load in every jurisdiction', he also said. The criminal courts need to run 'at least 25% higher capacity than we were doing two years ago'.
Asked if there were enough courts to deal with the backlog, Burnett replied: 'In broad terms I think there are sufficient court buildings to be able to discharge the business that we envisage in all jurisdictions.'
He said: 'Court closures are not, as you appreciate, a matter for me but a matter for government, but the government has indicated that it has no immediate plans to close any more court buildings.'
'It may be thought that more buildings were closed than turned out to be wise in the context of the problem that we faced through Covid over the last 20 months,' Burnett added.
He also said he was confident that his decision that 'all of our jurisdictions would carry on' through the pandemic, which was 'quite controversial' and attracted 'ferocious criticism' from lawyers, was right 'because if one stops it is difficult to start again'.