Personal injury lawyers have demanded that the government acts to increase damages for families of people killed by negligence, having seen the disparity between UK jurisdictions grow further.
The statutory sum for bereavement damages has remained at £12,980 for six years, despite repeated calls from practitioners for an increase.
The lack of action was brought into focus this week as the statutory sum for Northern Ireland was revised up to £15,100, as of next month. The justice minister in Northern Ireland committed in 2016 to increase the statutory amount every three years, and civil servants were able to enforce this despite the NI Assembly not currently sitting.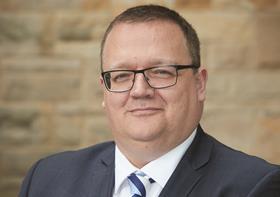 Brett Dixon, president of the Association of Personal Injury Lawyers, pointed out that the level of bereavement damages has now been reviewed and increased twice in Northern Ireland since the sum changed in England and Wales. Scotland does not set a limit, instead calculating sums on a case-by-case basis.
'The family of a man killed at work is treated very differently depending on which jurisdiction he was in when he died. It's a broadening gulf,' said Dixon.
'APIL pushed for an increase in Northern Ireland and continues to raise the issue in England and Wales. The whole law on bereavement damages needs an overhaul to bring it up to date and put an end to this lottery'
When APIL commissioned consumer research in 2013, more than half of the 2,000 people surveyed thought bereavement damages should be more than £100,000, while three-quarters of people wanted the levels set on a case-by-case basis.
The concept of bereavement damages was put into law through the Fatal Accidents Act 1976, which also gave the Lord Chancellor the power to vary the statutory sum.