The government remains focused on joining a key convention which facilitates judicial cooperation across Europe but exclusion would not be disastrous for the UK, a justice minister has told Conservative lawyers at the party's annual conference.
In July the European Commission formally rejected the UK's application to rejoin the Lugano Convention, an international agreement setting out which country's courts may hear cross-border disputes and which decisions can be enforced. Losing the framework means reverting to the national laws of each country to decide which court has jurisdiction over an issue and whether a judgment will be recognised.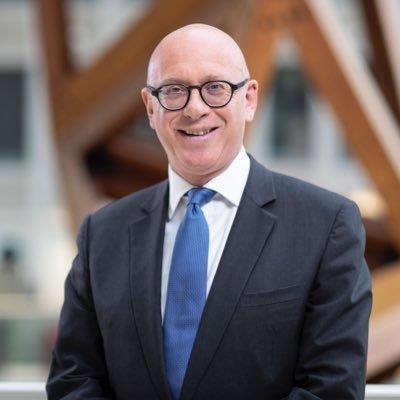 Justice minister Lord Wolfson told a fringe event hosted by the Society of Conservative Lawyers, Law Society and Bar Council yesterday that the government is lobbying to be in the convention. 'Is it a disaster if we're not? No.'
Lord Wolfson said: 'This country was a pre-eminent dispute resolution centre of choice before we joined any of these conventions… I would prefer to be in but it's not a disaster if we're not.'
He added: 'We have a strong, long-arm jurisdiction. We exert jurisdiction in other countries which are not reciprocated. If you're at the wrong end of a London judgment, it's very hard to ignore. That's why I think there will be an agreement reached, whether it's Lugano or something else.'
Asked later by an audience member if the government is considering bilateral negotiations as an alternative to Lugano, Wolfson said: 'We're looking at everything… The focus at the moment remains to get into Lugano if we can. We have not given up on Lugano.'
Earlier, Bar Council chair Derek Sweeting QC told the event that the bar strongly supports acceding to Lugano. 'Civil justice cooperation ought to be about access to justice, not access to markets. There is no historical basis for concluding Lugano as a market-dependent agreement. It is not.'
Last night's event was entitled 'Global Britain – Leading with Legal'.
Society president I. Stephanie Boyce pointed out that that legal exports in 2017 were £5bn and the legal services sector contributed almost £60bn to the UK economy. English remains the international language for business and the country's common law is familiar to English-speaking nations around the world.
Sweeting said around £250bn worth of global M&A transactions in 2019 were governed by English law, there was a £15bn contribution to the UK economy from maritime contracts governed by English law and €61tn worth of OTC derivative contracts in 2018. 'We have a law at our disposal essentially facilitating most of the world's trade. It's an easy pitch. We really do have something we can serve to the world.'