Alternative dispute resolution could address what separated couples believe to be the most challenging aspects of divorce but mediation and arbitration are not being offered to them, research by a law firm suggests.
According to a survey of 1,000 divorcees commissioned by national firm Irwin Mitchell, the most challenging part of divorce was general financial arrangements, costs and length of proceedings. Three in 10 respondents thought their divorce might have cost less if they had been friendlier. Two-thirds of respondents had lots or some arguments during their divorce.
However, 39% of respondents were not aware of ADR at the time of their divorce and 35% were not offered it as an alternative way. A quarter wished they had gone into mediation or arbitration.
Former Supreme Court justice Lord Wilson told a roundtable discussion organised by the firm that despite the upfront cost, ADR can result in a much quicker financial outcome. Janet Bazley QC, an arbitrator, said the emotional cost of the divorce process is just as important as the financial one.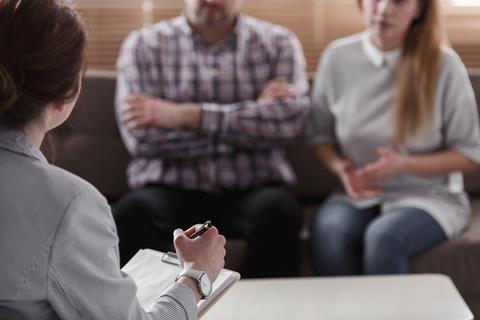 Irwin Mitchell also highlighted the impact of court delays caused by Covid. Ros Bever, head of family law, said: 'While people double-vaccinated no longer have to self-isolate, the damage has already been done and the knock-on effect means cases have been waiting for their time in court for months on end, only to have them cancelled at the last minute. Parents and their children have been left waiting months or even years to find out custody arrangements, while some financial cases are in complete limbo.
'Clients have been waiting for too long, and unfortunately the pandemic is still exacerbating this while the backlog grows even longer. We need to think about other solutions if we're to help our clients to resolve their issues as quickly and smoothly as possible.'
Earlier this year the Ministry of Justice introduced £500 vouchers for families to resolve disputes outside of court as part of a £1m scheme to bolster the use of mediation.
Irwin Mitchell's report says: 'This move, along with no-fault divorce being introduced next year, marks a shift in the family law sector towards solutions-focused arrangements over finances and children, rather than the "blame game" family law is known for.' But with many couples unaware of non-court options, 'more lawyers need to understand and train in ADR'.
The Ministry of Justice has also issued a call for evidence to inform further work to mainstream alternative dispute resolution mechanisms.