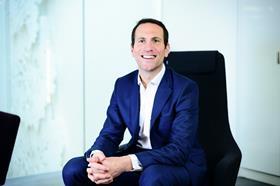 A firm stung by fraudulent property vendors has invested a six-figure sum in a start-up aimed at preventing such a scenario recurring. Mishcon de Reya confirmed the injection into Thirdfort, which is developing ways of securing transactions.
Mishcon was a blameless party involved in the Dreamvar judgment, after it represented buyers duped into purchasing a property from people posing as the homeowners. Mishcon was initially on the hook for the £1m losses of its clients, but the Court of Appeal this year ruled that solicitors representing the purported vendors should share responsibility and costs.
Nick West, chief technology officer for Mishcon, said: 'Robust security to prevent fraud in property transactions is vitally important as the cyber threat continues to evolve. The bureaucratic process around property transactions is also ripe for improvement.
'Thirdfort tackles both of these issues with one product, carefully developed with the buy-in of key parties in the industry.'
Thirdfort, regulated by the Financial Conduct Authority, says it has already raised £400,000.