The British advocate general whose appointment was terminated by the Court of Justice of the EU following Brexit has accused the court of putting its moral and legal authority at risk through its handling of her case.
In her first public statement since the CJEU dismissed her appeals against her sacking, Eleanor Sharpston QC accuses the court of bowing to political pressure.
By ruling her appeals inadmissible and unfounded, the CJEU 'risks being seen as having acquiesced in the role of political cat's paw by opting to solve a serious question relating to judicial dismissals and appontments politically rather than legally', she says in a six-page account of her case.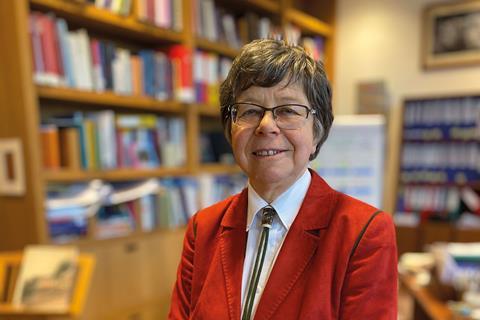 'I regard that as deeply unfortunate, because such perceptions can only undermine both the CJEU's standing and its moral and legal authority at a time when the rule of law is genuinely under threat and when the CJEU badly needs to be seen as independent from any political influence and consistent and coherent in its findings.'
Sharpston says she was sad that the CJEU 'has failed to grasp the opportunity offered to it... to confirm its own independence and uphold the rule of law within the European Union.'
She concludes: 'While one may devoutly hope that Brexit is a one-off phenomenon that can in due course be consigned to the history books, the question of whether the CJEU is - or is not - constitutionally independent of the member states is one that should continue to matter to anyone who cares about the rule of law.'
Legal commentator and Gazette columnist Joshua Rozenberg blogged today that the CJEU has 'done itself untold damage', by the way it treated Sharpston. 'But those are just the thoughts of someone who used to believe that the CJEU was a court of justice - rather than just another cog in the EU machine.'