Criminal defence practitioners have contacted the Law Society and practitioner groups raising fresh concerns about Covid risks in police stations arising from a revised protocol pushing a return to face-to-face interviews.
Under the latest version of the protocol, agreed between police and legal chiefs to protect solicitors during the pandemic, advice provided by legal representatives in person is the default position.
However, the Law Society has since been contacted by worried members. A spokesperson said: 'The protocol includes safeguards to allow for remote attendance where necessary, including where the police do not abide by the Covid safety measures set out in the protocol. Members should contact our Practice Advice Service if they have any specific concerns regarding exceptions allowed under the police protocol being denied, or where they believe health and safety measures are inadequate at individual police stations.'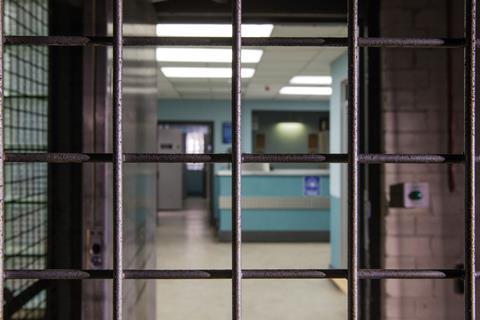 London Criminal Courts Solicitors' Association president Mark Troman said: 'Advisers report of five people crowding into interview rooms (two officers, suspect, lawyer and appropriate adult) without adequate distancing or ventilation... The most common complaint is that [the solicitor is] the only one wearing a mask.'
Deputy chief constable Nev Kemp, the National Police Chiefs' Council lead for custody, said: 'We continue to see enhanced standards of cleanliness at our police stations, along with good compliance regarding the wearing of personal protective equipment. This is freely available to all.
'Social distancing guidelines are followed wherever possible. However, this can be exceptionally difficult to do in certain areas of custody suites, due to physical limitations, and because officers sometimes need to come into direct contact with a detained person.
'In the latest version of the [protocol], an allowance has been made for legal advisers to object to an in-person interview if Covid-19 health and safety standards are not complied with. If there is disagreement, the matter can be escalated to a superintendent.'
This article is now closed for comment.