The Scottish Government could bring forward a planned 5% fee increase for legal aid solicitors – as beleaguered colleagues in England and Wales face a lengthy wait to see if their remuneration will rise.
Holyrood is seeking views from the Law Society of Scotland's legal aid team, newly created activist group Scottish Solicitors Bar Association and other bar associations on options to allocate remaining funds from a Covid-19 resilience pot. Only £2.3m has been distributed from the £9m fund, which closed in March, prompting criminal defence practitioners to boycott custody courts last week.
In a discussion paper, the Scottish Government says it is open to considering the most effective and appropriate way to allocate the remaining funds, presenting two options. However, it also presents a third option: to bring forward a planned 5% fee increase.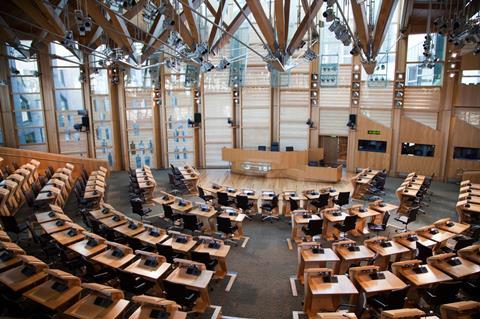 The document says: 'Although this option would not in itself deliver the remaining funds, we thought it was an option worth seeking views on. It would bring forward the further increase by around six months and this would have the financial benefit to all legal aid providers and would put in place higher fees at a time when business would be increasing.
'This option, perhaps taken in combination with another option, ensures there are no outright winners or losers, everyone who delivers legal aid benefits – regardless of projected or loss of income due to Covid. This option will require regulations to be laid in parliament. The earliest they could be laid is after summer recess. We could also include the criminal fee reforms to this package of regulations, subject to agreement.'
Last December the Scottish Government pledged a 10% uplift in legal aid fees to be delivered over the next two financial years.
Meanwhile, in England and Wales, criminal legal aid solicitors will have to wait until later this year to see how Westminster responds to the findings of an independent criminal legal aid review. The review's call for evidence closes on Friday.
Richard Miller, the Law Society's head of justice, told the Commons justice select committee earlier this year that Westminster should follow Holyrood's example and increase fees to stop the system collapsing before the independent review reports back.
Last July justice minister Alex Chalk said the Ministry of Justice would look at sustainability of the civil legal aid system, including fees. The Gazette has asked the department for an update on this review.
The number of legal aid providers continues to decline. Last March there were 1,500 providers holding a civil legal aid contract - there are now 1,439. The number of providers with a criminal legal aid contract has fallen from 1,150 to 1,090 over the past 12 months.