The Serious Fraud Office has concluded its six-year investigation into the former claims company Quindell, with no further action being taken.
In a statement to the London Stock Exchange yesterday, the Quindell successor company Watchstone Group plc said that it had been informed that the SFO had formally discontinued its remaining investigation into people associated with the business.
The SFO had already announced in April 2020 that Quindell/Watchstone itself was no longer a suspect.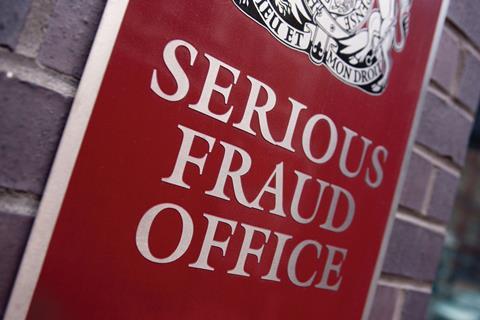 An SFO spokesperson said: 'Following our investigation, we concluded that the evidence did not meet the necessary tests as defined in the Code for Crown Prosecutors.
'There is a high bar for the SFO to charge individuals or companies with a criminal offence. Where the evidence does not support a potential conviction, it would not be in the public interest for us to continue with our investigation.'
Back in August 2015, the SFO had opened an investigation over the accounting and business practices of Quindell after it overstated profits. Revised annual accounts showed a £175m pre-tax profit from legal services corrected to a £137m loss.
The legal services business was sold in the same year for £637m to Slater and Gordon, which at the time was a listed business with its base in Australia.
Quindell/Watchstone and all those associated with the company denied any wrongdoing.