The Serious Fraud Office has hired a 'chief capability officer' in an attempt to keep costs down and improve its use of technology.
In the newly created role, Michelle Crotty has been tasked with maximising the value for money the SFO delivers and ensuring equitable outcomes for victims. She will also oversee the agency's technological services and draw up business plans in the light of the coronavirus pandemic.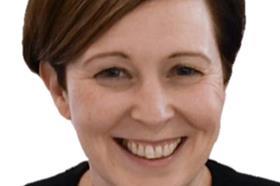 Crotty was previously director of strategy as the National Crime Agency. Prior to this, she was director of the Attorney General's Office from 2015 to 2019.
The SFO has been criticised for its dwindling conviction record and the huge cost of its investigations and prosecutions. Earlier this year, the agency received a major blow when three former Barclays executives were acquitted after a seven year investigation and a five month trial.
Meanwhile, staff at the fraud busting agency have complained of favouritism and unfairness, claiming their ability to progress in the organisation depends disproportionately on who is managing them.
SFO director Lisa Osofsky, said: 'We are delighted to welcome Michelle to our team. She brings a wealth of experience and a strong track record of delivery to this newly-created role. Michelle's expertise will help drive the continuous improvement of the SFO's corporate and technology functions.'
Crotty added: 'The response to Covid-19 is impacting upon the way in which all criminal justice organisations operate now and in the future. I am eager to begin working with the team to explore the opportunities that will provide for the SFO and its ways of working.'
John Carroll will take up the permanent role of chief operating officer.