Solicitors should be asked to 'top up' their practising certificate fee every year for protection against potentially ruinous negligence claims after retirement, it has been proposed. An extra £10 a year from each lawyer could sustain the Solicitors Indemnity Fund, which provides post six-year run-off cover (PSYROC) for firms that closed without a successor practice.
Lymington sole practitioner Clive Sutton revealed the latest development in the SIF saga at the conference of the solicitors Sole Practitioners Group, which took place in Ascot last Saturday. Sutton has been involved in talks with the Solicitors Regulation Authority on protecting solicitors from post six-year run-off claims after SIF closes. The fund is now scheduled to close in September 2022 following repeated postponments since 2012.
Insurers have so far shown little interest in providing policies for PSYORC, he confirmed. The SRA is now expected to launch a wider public consultation on what to do next, on the grounds clients could be exposed when this cover disappears next September.
'That does not leave very much time,' Sutton told the conference. 'My fear is that [in 2022] we will be back where we were a year ago.'
He added: 'The worry is that if the result of the consulation is that there should be continued protection of the public in the post-six year run-off period, this will be made a condition of the minimum terms for the current [professional indemnity insurance] policies. This will really disappoint the insurance industry, and if forced to provide those terms, will exponentially increase the cost of run-off insurance to effectively make it impossible for any solicitor to retire. It would also be a disincentive for people to join the profession.'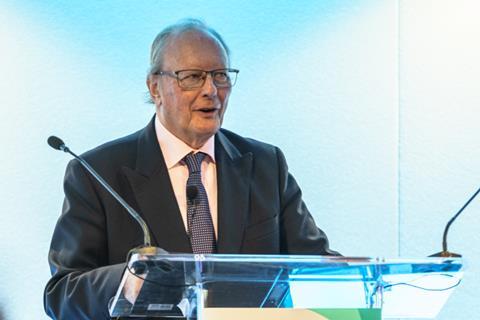 The Sole Practitioners Group has instead proposed that SIF continue to operate in amended form. A 'top-up arrangment [could be introduced] in the event there is advice that top-up is needed', said Sutton. The fund presently has liquid assets of over £20m, net of £10m in potentially successful claims.
'Top-up of a mutual fund for this purpose would be much more reasonable than going to the insurance market for that additional cover,' said Sutton. 'I believe that we are now "fiddling while Rome burns" with consultations about the public interest. At best they are going to take up the best part of the next year and lead to arguments about a further [SIF] extension.
'An additional levy, voluntary or otherwise, of about £10 a head from each of the 150,000 members of the Law Society would produce £1.5m per annum, which could easily cover the apparent running costs of the fund given its present resources and income.'
Sutton also delivered a timeline of negotiations since the beginning of lockdown in Spring 2020. The talks have clearly been fraught. At that point, Sutton claimed, the Society was proposing to divert the £30m of assets sitting in SIF Ltd into the 'free funds' of the Society, which he said had left solicitor negotiators 'apoplectic'. However, the Society said on Monday afternoon that it disputes this version of events, with one insider stating that this was never on the cards.
Sutton also revealed that the SRA has been threatened with judicial review over SIF's 'apparently arbitrary' closure.
'The profile of this matter has now been raised to such an extent that it will be politically impossible for the post six-year run-off cover position not to be addressed in some form or other,' Sutton concluded.