A former head of the Government Legal Service has weighed into the Westminster 'sleaze' row after MPs voted to block Owen Paterson's suspension for breaking lobbying rules.
Sir Jonathan Jones QC took to social media to declare that the Commons vote 'completely undermines trust in parliamentary & political standards'.
In a second tweet, he added: 'Parliament had a system for regulating the conduct of its members. The procedure ran its course. It found an MP guilty of serious misconduct. His party voted to overturn the finding & change the rules. This is not a functioning system of regulation or justice.'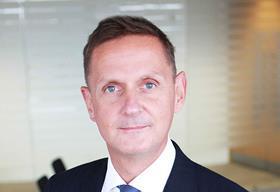 Jones, former treasury solicitor and permanent secretary at the GLD, left his position last year, reportedly due to a dispute with Downing Street over its plans to challenge parts of the EU withdrawal agreement.
The sleaze row escalated this morning as all opposition parties vowed to boycott any new parliamentary standards system the government sets up. However, this morning it was being reported that PM Boris Johnson had u-turned on the proposed shakeup.
Other lawyers to speak out include former Labour lord chancellor Charlie Falconer, who attacked the government's law officers.
Lord Falconer tweeted: 'Attorney General and Solicitor General voted to stop normal disciplinary process against Owen Patterson just as it was about to find him in breach. Flagrant breach of the rule of law. They are supposed to be law officers, with obligations to the law, not just government stooges.'
In a second tweet this morning Falconer added: 'The whole point of rule of law is we are governed by laws not at the mercy of strongest. Regimes without rule of law attack their enemies and protect their friends. Commons is not subject to courts, so has own laws on conduct. Yesterday govt used its majority to crush the law.'
Labour also accused business secretary Kwasi Kwarteng of trying to 'bully' the standards commissioner, Kathryn Stone, out of her job. Stone is a former chief legal ombudsman of England and Wales.
Former Conservative lord chancellor David Gauke tweeted simply: 'Another good day not to be a Conservative MP'.
The Good Law Project tweeted: 'When the rules disadvantage one of their own, Conservative ministers just change the rules.'
This article is now closed for comment.