The Law Society has added its voice to growing international concern over threats to judicial independence in Poland. It said the country's global reputation will be at risk if it ploughs ahead with a law that will weaken the independence of its Supreme Court and potentially politicise the country's judiciary.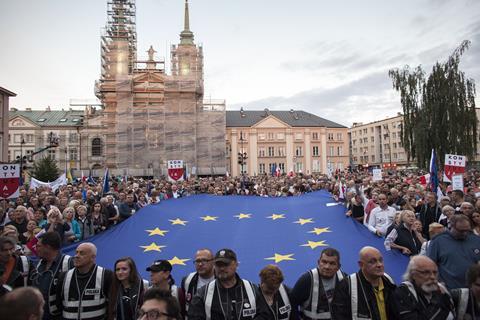 Legislation due to come into force today empowers Poland's president to determine how the Supreme Court is constituted. The legislation will also lead to almost 40% of sitting Supreme Court judges being dismissed when the retirement age is lowered from 70 to 65.
'Poland's judicial system must remain independent of the government's legislative and executive branches,' said Law Society president Joe Egan. 'Any erosion of the independence and impartiality of the judiciary undermines the rule of law and opens the way for abuse of power. Measures that politicise Poland's courts must be halted immediately.'
In December last year the European Commission took the unprecedented step of beginning action against Poland under Article 7 the Treaty of the EU Treaty because of threats to the rule of law. While diplomatic efforts to remedy the situation continue at the European parliament, the European Court of Justice may also have the power to intervene.
Egan added: 'An independent legal profession and a government accountable to the people are fundamental elements of a nation rooted in the rule of law. These pillars are intrinsic to the prosperity of a country and to its international standing.'