A government campaign to warn the public against posting prejudicial material on social media will get under way today. Under the slogan #thinkbeforeyoupost the Attorney General's Office will spread cautionary tales of recent contempt of court convictions.
In February this year, a woman was sentenced to four months in prison, suspended for two years, and ordered to pay £500 in costs for posting an hour's footage from a Crown court trial on Facebook.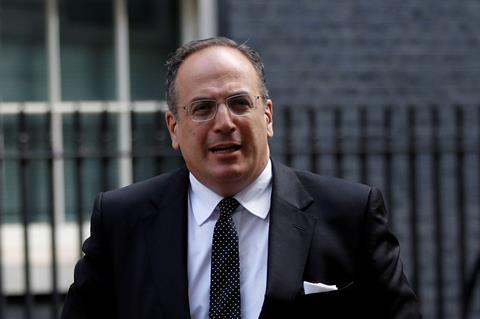 The attorney general, Michael Ellis QC MP, said: 'Everyone is innocent until proven guilty, and everyone deserves a fair trial. The issue is really about discussing matters which should only be raised for the first time in front of the jury.' The campaign will provide advice and guidance on what information, if posted publicly, could leave social media users at risk of being held in contempt.
The advice is illustrated with case studies and examples of contemptuous statements such as 'She's definitely guilty, she's done it before and did two years in jail. #throwawaythekey.'
While the Attorney General's Office did not comment on the campaign's timing, its launch comes in the run-up to the trial of a police officer accused of the widely publicised killing of Sarah Everard last March.