Once upon a time, an obituary of a High Court judge in Top People's Paper The Times would have been an exercise in deference. But not so with Sir Jeremiah Harman, who died earlier this month at 90. The anonymous tribute kicks off with the fact that the late Sir Jeremiah was named 'Harman the horrible' before recording criticisms that he was 'rude, lazy, short-tempered, unpredictable and completely out of touch'.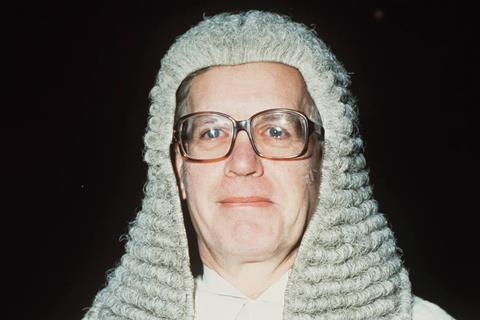 The obituarist even drags from the archives the fact that 'in 1991 he refused to apologise for kicking a taxi driver in full view of TV and newspaper cameramen'. His 'unworldly ways, bad manners and refusal to curb the worst excesses of his capricious personality' served to reinforce an image that has burdened the High Court's Chancery Division since the publication of Charles Dickens's Bleak House, the obituary concluded.
Many Times readers thought this a bit off, with one calling it 'discreditable and callous'.
But the late Sir Jeremiah is not without friends in the press. Mail columnist Richard Kay noted that the obituary 'did not mention a long life well lived… how much he will be missed by his three children, two stepchildren and five grandchildren, or his support for the Wildfowl and Wetlands Trust'. Before going on to repeat all the juicy stuff anyway.