A great legal scandal has broken out in Victoria, Australia. News has emerged (well, it is not really news because the cognoscenti have known about it for the past seven years) that a barrister has been informing on her clients, and not just common or garden gas meter bandits.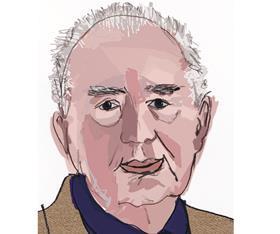 From the 1990s, a gang war ran in Melbourne, killing off around 30 people and ending with a number of players in prison. The dead included the father of a barrister and a former solicitor. Now this Portia has claimed that, because the police were not getting any results, she took it on her own head to help them out. She maintains her information led to nearly 400 arrests and charges for her clients and their mates.
'Fundamental and appalling breaches of obligations,' said the High Court last month, critiquing Lawyer X and the police. There is to be a Royal Commission in the next few months. Lawyer X has not been named but her identity is common knowledge and she's on an endangered species list.
The problem for the police now is whether the conduct of Lawyer X and the police is so appalling that convictions involving her should be declared unsafe. If so, this is going to release a number of very serious criminals indeed – quite apart from opening up possibilities of damages for malicious prosecution and so on. The police cannot expect any help from Lawyer X either. She has settled a claim with the police for multi-million-dollar damages over claims they failed to protect her.
How any criminal cannot work out who she is in a minute and a half flat is beyond me.
In one case Lawyer X dobbed in (that's the term in these parts) a drug dealer and appeared in court for him the next day. It may take some nifty footwork by the judges to say the convictions should not be overturned.
I can't think of many UK lawyers dobbing in their clients – apart from the solicitor who told the coppers about a brothel operating across the road from his office and then acted for the management. But that's not really in the same class.
James Morton is a writer and former criminal defence solicitor