The Westminster bubble has been alive today with the news that Lee Cain has resigned as Boris Johnson's director of communications.
In political circles, Cain is known for two career highlights: as press officer for the Vote Leave campaign and for dressing as a chicken while working for the Labour-supporting Daily Mirror to follow David Cameron during the 2010 election campaign.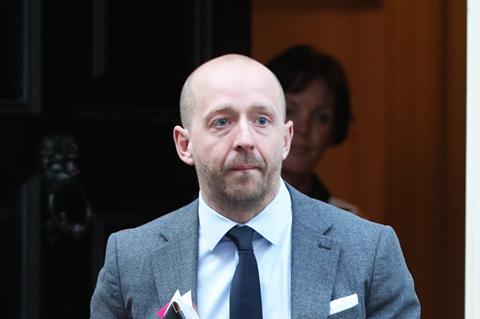 Less well known is that, in between, Cain did a stint in the communications office of national firm Slater and Gordon. Former colleagues speak glowingly of him as being very good at his job, loyal and hard-working.
Cain's time at the firm coincided with a series of ill-fated acquisitions by the big-spending and ambitious former Australian owners, culminating in the company's share price tumbling - and constant negative press. Cain was not responsible for any of the problems, of course, and he was a key figure in the firm becoming one of the most recognisable legal brands out there.
Now he's at a loose end, could a return to the legal sector suit him? Handling comms for a law firm might be a little less stressful than working for the PM, but not by much.