Obiter is delighted to note that Dominic Raab's appointment as Brexit secretary brings the total of ex-solicitors sitting around the Cabinet table to three. (At the time of writing, of course.) The former junior international lawyer at Linklaters joins communities and housing secretary (at the time of writing) James Brokenshire, and the lord chancellor (at the time of writing), David Gauke.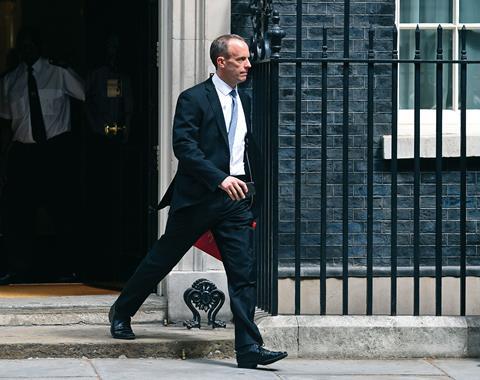 Raab's public profile has been building lately. Alas this has less to do with his legal expertise than his eating habits, as he is famous for picking exactly the same Pret a Manger lunch every day: chicken and bacon baguette, a superfruit pot, and a vitamin volcano smoothie.
Former lord chancellor (at the time of writing) Liz Truss referred to this when introducing her colleague at a Conservative thinktank event the other week, saying: 'Freedom to choose is very important to me. I want the freedom to be able to eat a doughnut or drink a glass of wine. Our speaker wants the freedom to eat the same meal at Pret a Manger every day of the week – and I applaud that freedom!'
Raab's daily feast adds up to £9.03, if you're interested. Obiter predicts he will go far (at the time of writing).