Heartiest congratulations to friend of the Gazette Jeffrey Gordon, who this year celebrates a vanishingly rare feat – 70 years in the profession. Gordon served five years of articles – 'for which my father, by no means a wealthy man, had to pay £250' – before being admitted in 1956.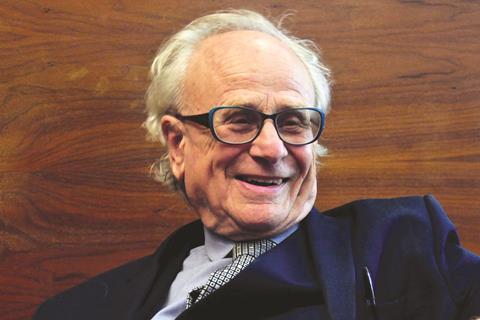 He is still practising in criminal defence from West London, working mainly from home during the pandemic. 'I'm certainly not going in to court but I've been doing a lot of police station work on the phone,' he tells Obiter.
In the profession, Gordon is best known for introducing the concept of the McKenzie friend after the eponymous client was refused legal aid in a contested divorce on the ground that he was not domiciled in the UK. Gordon sent along a young Australian barrister to help out, and after a run by the Court of Appeal, the concept of the McKenzie friend – for better or for worse – became established.
Gordon was also a key figure in the former British Legal Association, which under the old regulatory regime specialised in making noises in areas where the Law Society could not. He is still a member of the GMB: 'Every employed person should belong to a trade union.'
A notable case during Gordon's articles was an appearance before a snuff-sniffing judge in a case concerning the right of appeal over street trading licences. The ruling went against him – but was overturned 27 years later. 'My experience taught me that law is one big cock-up after another,' he says.