The Law Society Golf Club has started its 2017 season and welcomes new members. Current captain Simon Bowdler gets in touch with news of the result of a clash with an old rival: 'The annual match against the Scottish Solicitors has already taken place at Royal Liverpool Golf Club, which sadly the Scottish Solicitors won very narrowly by one point.'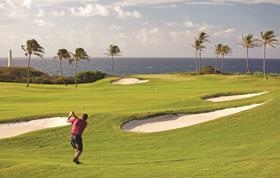 Not to worry: the club's fixtures list includes contests across Britain and Europe – not to mention against the Bermuda Bar at the end of October. Further details at the club's website, lawsocietygc.co.uk.
Any solicitor interested in joining the LSGC should email lawsocietygc@googlemail.com.
Watch this space for more results.