Keir Starmer's long essay about 'the road ahead' for Britain had plenty of words to play with. Coming in at 34 pages, it spans Covid-19, climate change, the Clash, education, the SNP and the England football team, and is complete with endnotes, a foreword and a contents page. Impressively, though – especially considered his history as a QC and former director of public prosecutions – it makes virtually no mention of the justice system at all.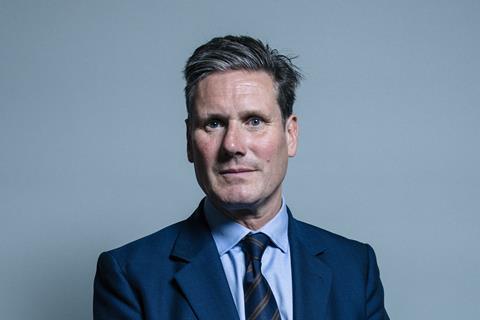 Of its 11,500 words, 'justice' is used just five times - twice in the endnotes - while 'law' gets four mentions. Policing comes under scrutiny but, beyond a fleeting reference to 'crumbling prisons and courthouses', there is no suggestion of problems further down the line. Legal aid and the mountainous court backlog get no airtime at all.
At one point in his tract, Starmer says the Tories' claims to be a party of law and order 'would be laughable if their failure wasn't so serious'. From what Obiter's seen so far, however, the legal system doesn't seem to be particularly high up on Starmer's lengthy agenda either.