The muscle-flexing high-flying lawyer may be a bit of a simplistic caricature, but that doesn't stop some in the profession from playing on it. Take litigation giant Quinn Emanuel, which turned a few heads with an advertisement in the Financial Times that was widely shared on social media over the weekend.
The ad asked: 'What would you like people to have in mind when they face you in litigation? May we suggest dread.'
The image of City lawyers channelling their inner-Stallone (Judge Dredd, for those at the back) is admittedly a pretty funny one, but the response from the legal community was not, it should be said, entirely positive.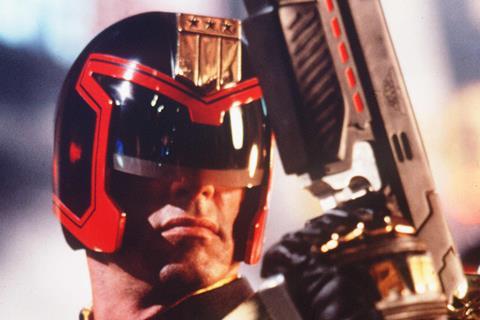 Barrister Tom Herbert, chair of Notts Law Society, responded: ''Dread' isn't, or shouldn't be, an aspiration. Generally speaking I dread being against certain opponents not because they're good, but because they're unnecessarily aggressive, take points indiscriminately.'
Other comments suggested this was the type of crude advertising that might belong in a task of The Apprentice, while another asked whether the dread line was inspired by a backhanded-compliment taken on face value.
Perhaps the target market reading the FT will be impressed by a little chest-pumping from their prospective lawyer. Maybe they want their litigation opponents filled with fear. We dread to think what might happen if they don't.