Lockdown has forced legal aid lawyers into new ways of working, as they grapple with videoconferencing apps to continue helping the most vulnerable people in society. But it has also brought out their creative side, as shown in an impressive collection of Covid-19 poetry, Lockdown Lawyers, published by Legal Action Group. More than 50 solicitors, barristers, advisers and family members who contributed were asked to write about the lockdown and near collapse of the legal system; how they have coped; and how they have continued to support clients. One poem, about the joys of combining work with home-schooling, begins: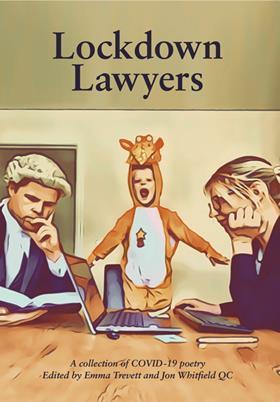 'Another day dawns and oh what to do,
Skype hearing at ten, Zoom conference at two.
And what does Mum have (cos we're home-schooling two)?
Zoom conference at ten, Skype hearing at two.'
Lockdown Lawyers is edited by Irwin Mitchell's Emma Trevett and Doughty Street Chambers' Jon Whitfield QC. Priced at £8 it is available to buy at www.lag.org.uk.