Solicitor Sarah Ann Magson seeks to 'lay down the law'.
It's that time of year again when fresh-faced business hopefuls put themselves forward for months of running around London in search of profit while fending off (entirely unscripted) barbs from Lord Sugar. Yes, The Apprentice is back and readers will be delighted to know that a solicitor is in the ranks.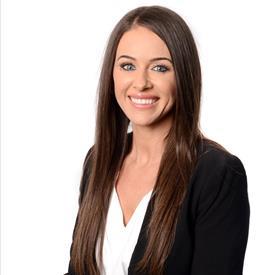 Sarah Ann Magson, of Teesside firm Watson Woodhouse, has been confirmed as one of 16 contestants who will try and win a £250,000 investment from Lord Sugar when the latest series gets under way on Wednesday. Another contestant is law graduate Kurran Pooni.
In a profile on Watson Woodhouse's website, Magson describes herself as a 'highly motivated solicitor' with specialist knowledge of litigation, advocacy and civil court procedure.
Magson started her career in personal injury work at Williamson Hill Solicitors and moved to Watson Woodhouse in 2006, where she is now head of the firm's civil litigation/actions against police department.
In a promotional interview released ahead of the show, Magson said: 'I am used to laying down the law in the courtroom, but now I'm going to lay down the law in the boardroom.' Although it is technically only judges who lay down the law in a courtroom Obiter can forgive Magson for tailoring her quote to her audience.
Let's hope the BBC doesn't try to make her wear a wig and wave a gavel.