It's just over a century since David Lloyd George became the first and only solicitor to rise to the office of UK prime minister. The achievement is commemorated in Chancery Lane with a full-length portrait in the entrance hall; though not, in Obiter's opinion, very conspicuously displayed.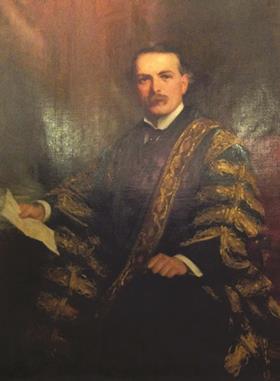 A compatriot of the Welsh Wizard, David Dixon, council member for south Wales, thinks we can do better than that. He has proposed a motion for Wednesday's Cardiff meeting of the council that the Old Council Chamber and Dining Room be renamed the David Lloyd George Room: 'It is a former debating chamber, which makes it a suitable venue to honour a parliamentarian, and it has the appropriate decor and status.' The cost, he points out, would be minimal: 'In time a plaque might be affixed to the wall explaining why the room bears Lloyd George's name.
'I hope the motion is passed by acclamation, but you never know with council,' he tells Obiter – who is not only rooting for the motion, but also promises to chip in a couple of quid towards the plaque.