The Law Society Gazette, 19 July 2007
Court dress parity
Solicitor-advocates should finally be allowed to wear the same attire as barristers in court under proposals issued last week by the lord chief justice. Solicitor-advocates in criminal cases will be 'permitted' to wear wigs, wing collars and bands, but in civil and family courts the wigs and accoutrements will no longer be worn by anyone.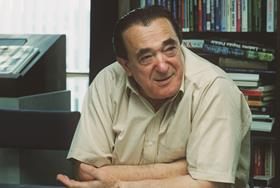 16 July 1997
Nabarro stands firm
City firm Nabarro Nathanson defended itself this week against judicial criticism of the £705,000 fees it charged in the receivership of the Maxwell estate. The firm's public relations manager said the case was the most complex undertaken this century. Nabarro Nathanson was instructed in the case in 1991, when the private estate of Robert Maxwell was put into receivership after the publishing tycoon's death at sea.
15 July 1987
Lord Havers supports family court
The new lord chancellor, Lord Havers, indicated at a wide-ranging press conference last week his strong support for the establishment of a family court and repeatedly said he was deeply interested in reform in this area. He expressed particular concern at the position of those who find themselves involved in custody disputes, especially the children.
July 1947
Notes of the month
The annual general meeting must have been one of the longest in our history. Starting at 2pm, it did not break up until 5.30pm. The proceedings derived particular interest from the good news which the president gave about the abolition of the stamp duties on practising certificates and on admission.