The Law Society Gazette, 6 September 2007
Non-lawyer partners get 2008 green light
Multi-disciplinary partnerships and non-lawyer investment in law firms are set to become a reality next year under government plans for a limited early introduction of alternative business structures, the Gazette can reveal. The government says the changes will enable early consumer benefits.
3 September 1997
Lawyers cast doubt on privacy law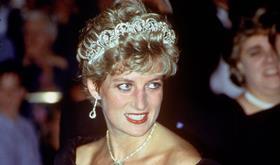 Media lawyers this week argued that a privacy law in England and Wales would be ineffective, after the alleged involvement of press photographers in the death of Princess Diana rekindled debate on privacy issues. The government's approach to a privacy law was indicated in a recent interview with the lord chancellor, Lord Irvine of Lairg, in which he predicted that the courts would develop a law of privacy after the European Convention on Human Rights is incorporated into UK law.
September 1947
Notes of the month
It has just been announced that, by his will a solicitor, Mr Herbert William Guthrie, of 329 High Holborn, WC, and Whitstable, whose estate has been valued at £95,662, bequeathed £500 to Miss Winnie Farnden 'in recognition of her happy disposition and willingness to serve me and others at the Law Society's Coffee Room'. Winnie, who has been employed at the Society's Hall since 1927, had no idea Mr Guthrie intended to leave her money.
September 1937
Courts of summary jurisdiction in the metropolitan area
The increase of the work of the courts – particularly the increase in traffic cases – has produced serious congestion in some of the Metropolitan Courts. Cases may have to be adjourned, sometimes more than once, because a court has not time to complete the hearing. The evils resulting from such delays in the administration of justice are obvious and grave.
September 1927
Attendance at a law school prior to articles
The attention of solicitors is drawn to the regulations made under S.3 of the Solicitors Act 1922, whereby intending articled clerks can, on certain conditions, reduce their period of service under articles to four years by previous attendance for one year at law schools as full-time students.