The new lord chancellor is not winning friends and influencing people among the wigs – and his no-show at the annual bar conference last weekend will not have helped matters.
A pre-recorded video message from Dominic Raab, uncharitably described by one attendee as a thinly veiled party political broadcast, was greeted with stony silence by around 200 barristers and others.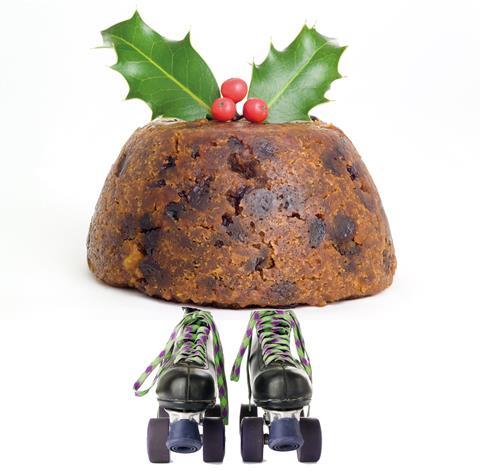 Before the video was played, Bar Council chair Derek Sweeting QC revealed that he has not even met Raab since he was appointed lord chancellor in September – an appointment that you may recall was an apparent demotion from foreign secretary following the withdrawal from Afghanistan and Raab's assertion that the sea by his five-star resort in Crete was 'closed'.
Sweeting pointedly remarked: 'I very much hope, some two months after he was sworn in, his diary commitments will allow us to meet.' Obiter understands that the remark prompted some wry amusement at Chancery Lane: Law Society president I. Stephanie Boyce has already had at least one opportunity to bend the lord chancellor's ear. But then of course he is a solicitor – indeed, only the second solicitor LC so far.
Raab's decision to turn down the Bar Council's invitation in order to open a Christmas festival in his Surrey constituency of Esher and Walton and pose for a photo with a 'roller-skating Christmas pudding' rather compounded the offence. It also drew a stern rebuke from his Labour counterpart David Lammy, who was hardly going to miss an open goal.
Obiter can only speculate as to Raab's motivations (and an MoJ spokesperson said he 'has engaged with the sector and will continue to do so') but perhaps the results of the 2019 general election provide an answer: Raab was re-elected, but his majority was slashed from 23,298 to 2,743.
Surely the lord chancellor is not more focused on his own political survival than the fate of the embattled legal profession?