The government does not seem on course to 'have its cake and eat it', certainly over Brexit. Perhaps it could learn from the in-house lawyers at trade union Unison, who have had more success in this regard.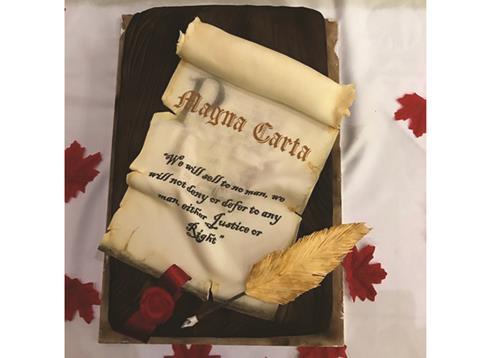 Last week Obiter joined the great, good and peckish to celebrate Unison's Supreme Court victory over employment tribunal fees. Perhaps the reason for waiting three months was the construction of a rather elaborate cake, decorated as Magna Carta: the Supreme Court's decision to go with Unison counsel Dinah Rose QC's invocation of King John's lowest moment proving the icing on the gateau in a judgment that humiliated the Ministry of Justice.
Cutting the cake, then, was a sweet moment for Unison senior solicitor Shantha David, who ran the case for four and a half years. Obiter's [first] slice said 'deny' on top. Next week, maybe over to Petty France for some humble pie.